Stars are made with a few simple steps from two banknotes. They are stable and do not require any glue or other fixings.
Especially at Christmas, stars are very popular decoration items and souvenirs. With Christmas stars folded out of cash, every gift becomes even more precious and decorative. And at first glance, the added value of the gift is often overlooked.
Banknote stars can be used to decorate simple gifts, such as a bottle of wine or something similar, to give the recipient something extra. This folding guide shows in detail how a money star is folded out of two banknotes in 10 steps.
The star does not quite meet your taste? You want to bastack several bills? Then take a look at the star of 5 or 6 banknotes:
How to fold a star from two bills - video tutorial
This video shows exactly how a small star is folded out of two banknotes. With such a poinsettia you can easily make any Christmas present even more valuable.
How to Fold a Star From Two Bills - Instructions with Photos
For a origami star from banknotes two banknotes of the same value or the same size are needed.
Put the two bills right in front of you.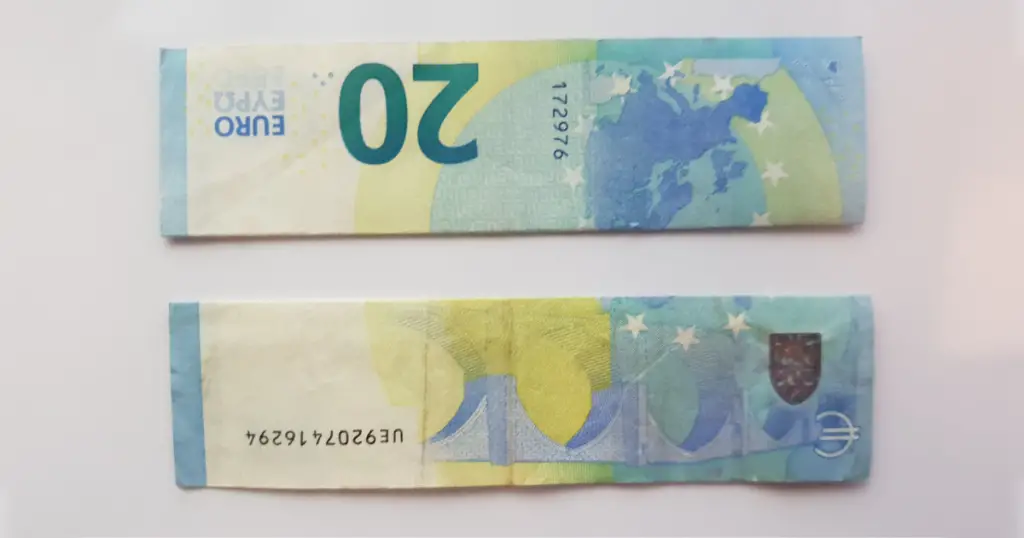 Fold now the rear banknote in the middle across the back and the front banknote in the middle in front.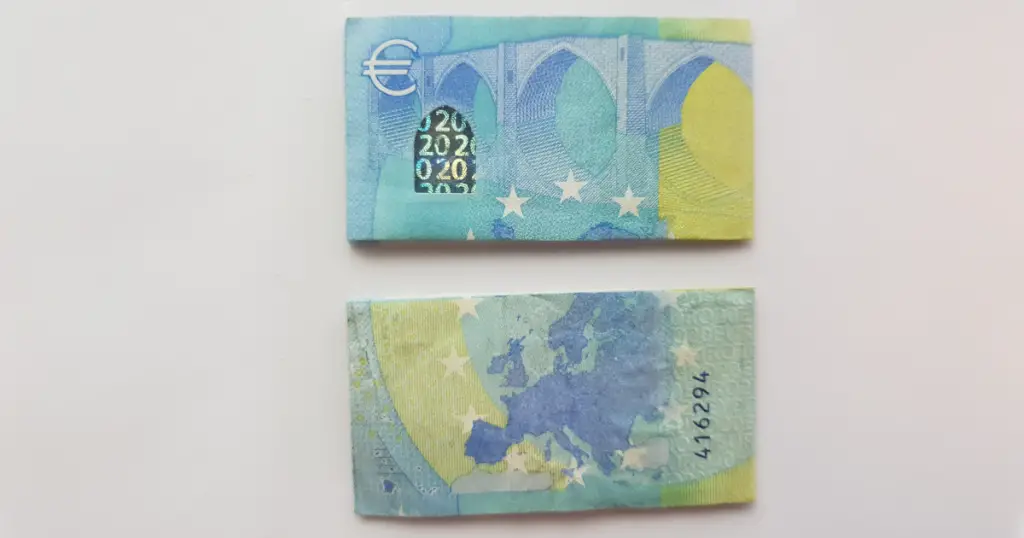 Fold both bills lengthwise in the middle to the side. It does not matter if left or right.
Then undo the last folds.
Now fold the corners as shown in the picture, so that the bent corners are parallel to the longitudinal edges. It should be noted that there is sufficient distance from the edge (depending on the dummy size 2-5mm), otherwise problems may occur in step 8.
Now the right part of the posterior posterior fold is folded back at the prepared medial fold. The right part of the front bill is folded forward at the fold.
Now fold the left part of the back note on the middle edge forward. Fold also the left part of the front euro note to the rear. The rear banknote is now left.
Turn the left banknote over, so that the banknotes are in front of you as shown in the picture.
Then place the right banknote across the upturned left banknote.
The back part, which points to the right, is folded over to the front and put into the other banknote.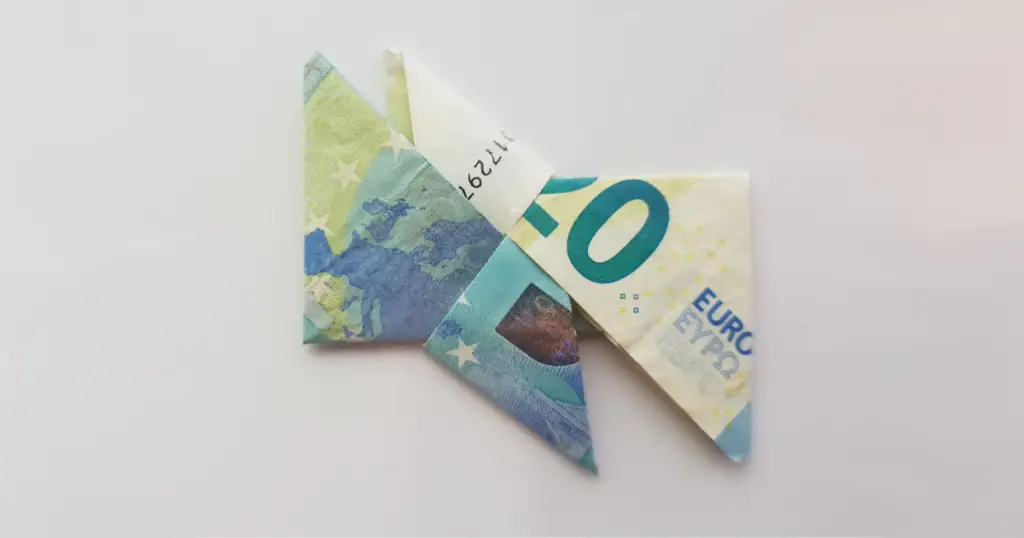 The front part, pointing to the left, is also folded backwards and inserted into the other ticket.
Now turn the almost finished money star again.
Now fold the right tip as in step 11 to the left into the pocket.
Now fold over the last lace and put it in the handcrafted bag. Done is the star of banknotes!
Sorry for not finding this post helpful!
Help us improve it!
Tell us what we can improve!