Fold ribbon from bank note
This is another guide to folding banknotes from the category "clothes made from banknotes". The bow is easy to fold and can also be worn on the collar.
How to fold a bow of bills - video tutorial
This video tutorial shows exactly how the loop is folded:
How to fold a bow of bills - instructions with photos
This photo tutorial shows how easy it is to fold the bow from a banknote. It's perfect for folding a loop step by step.

Put the bill right in front of you.

Fold now the bill in the middle to the rear, so that the front edge is flush with the rear edge.

Undo the last fold and fold the corners towards the center fold.
yyyy

Fold the front edge to the centerfold.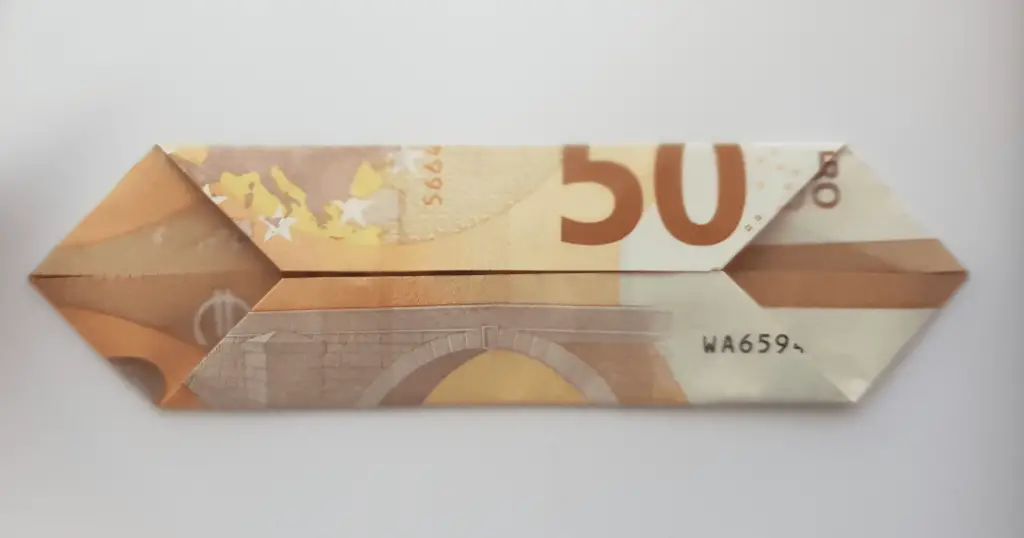 Repeat the last step with the back edge by folding it from the back to the center fold.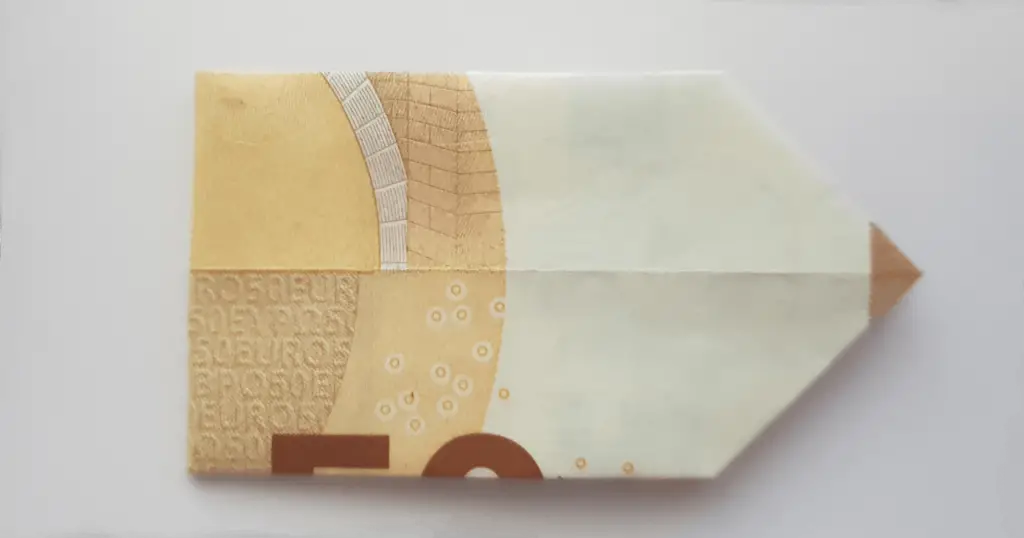 Then fold the left tip of the note onto the right tip.

Now fold the bill centrally in the back, so that the front and back edges come to rest on top of each other.

Raise the left rear corner of the bill, but press the back part to make an object, as shown in the photo.

Push the left side to the right to create a triangle. Then press the now formed triangle flat.

Turn the bill over.

Lift the left front corner as in the previous step and fold it from left to center.

Press the money object flat.

Open the front part and fold the upper part of it backwards. Similarly, fold the bottom part forward on the back.

Fold the object to the left.

Turn the bill over.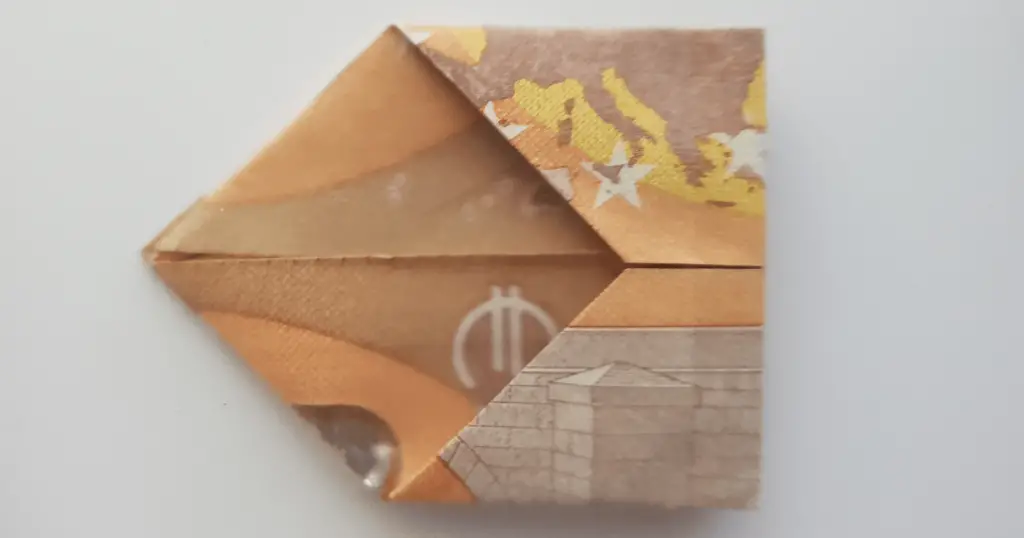 Fold the right part over to the left again.

Fold the right corners towards the middle.

Turn the bill over and fold these corners to the middle as well.

Now take the tips in your hand and slowly pull the banknotes apart. Stabilize the object in the middle with your fingers and pull it further apart.
Now you press the bill flat and finished is the money fly!
Sorry that you did not find this post helpful!
Help us improve it!
Tell us what we can do better!