Folding a box of banknotes is so easy: with the help of these instructions, you can fold boxes from one banknote at a time. With different euro bills you can easily make a lid for the box.
With just one bill you can fold a box or a bowl, with two bills you can fold a bill box with the appropriate lid.
With a box of money, in addition to the value of the box's money, you can also give away the contents that fit inside that box. The contents of the box are protected from falling out when the gifts are handed over with a lid.
How to fold a box of banknotes - instructions with photos
In this detailed guide with photos, you will learn how to fold a simple money box or money box from a simple bill with a few folds and a little skill. If you use two different notes of adjacent values ​​(€ 10 and € 20 or € 20 and € 50), the lid also fits on the money box.
In this guide to folding money, you will learn how to fold the money box with a suitable lid!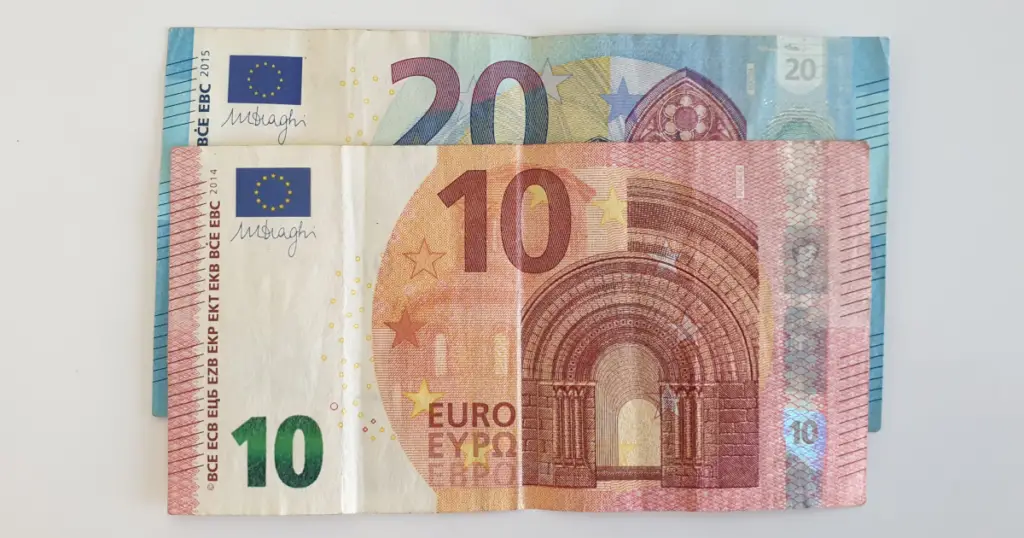 Take two banknotes of adjacent value. In this tutorial we take a € 10 and a € 20 bill.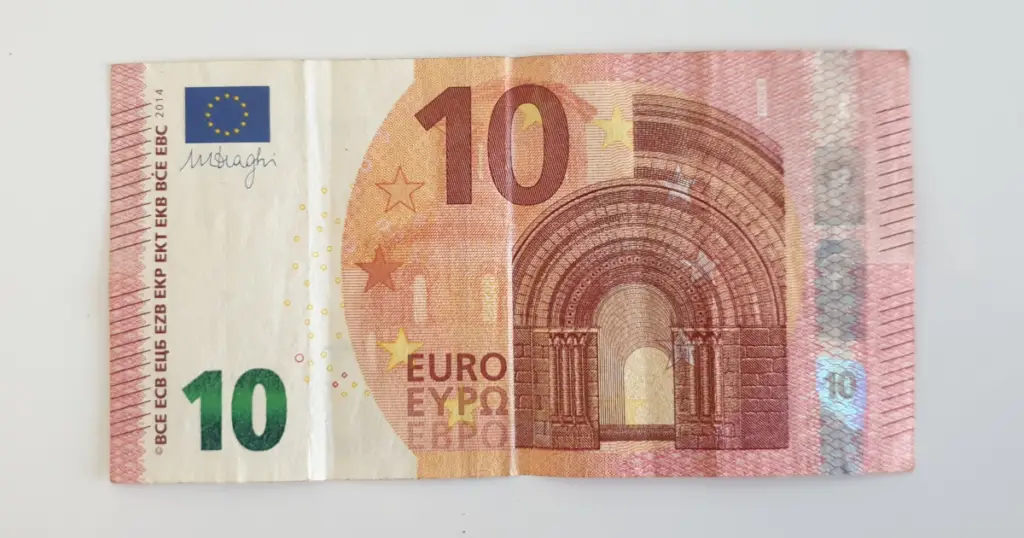 Put the bill right in front of you.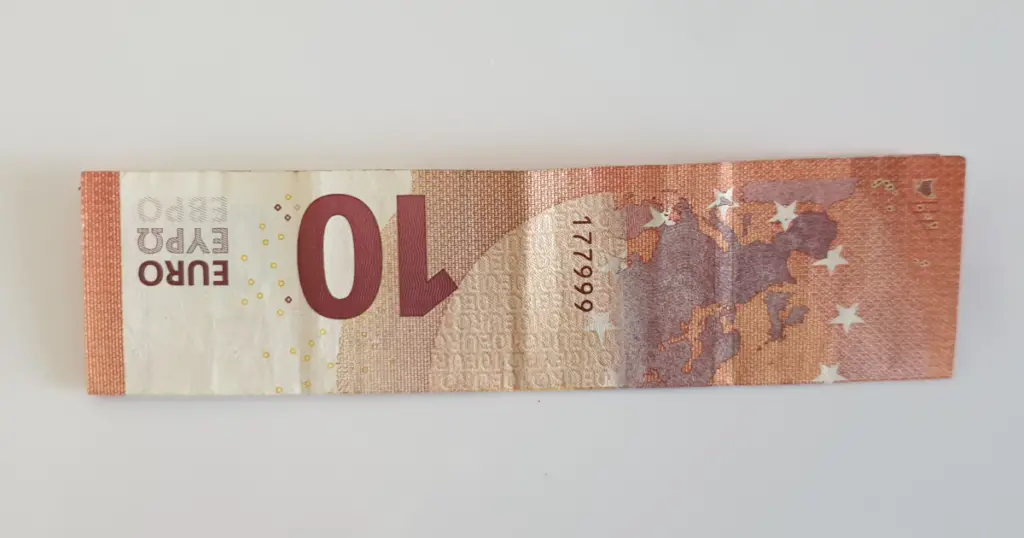 Fold the front edge backwards in the middle so that it lies flush on the rear edge.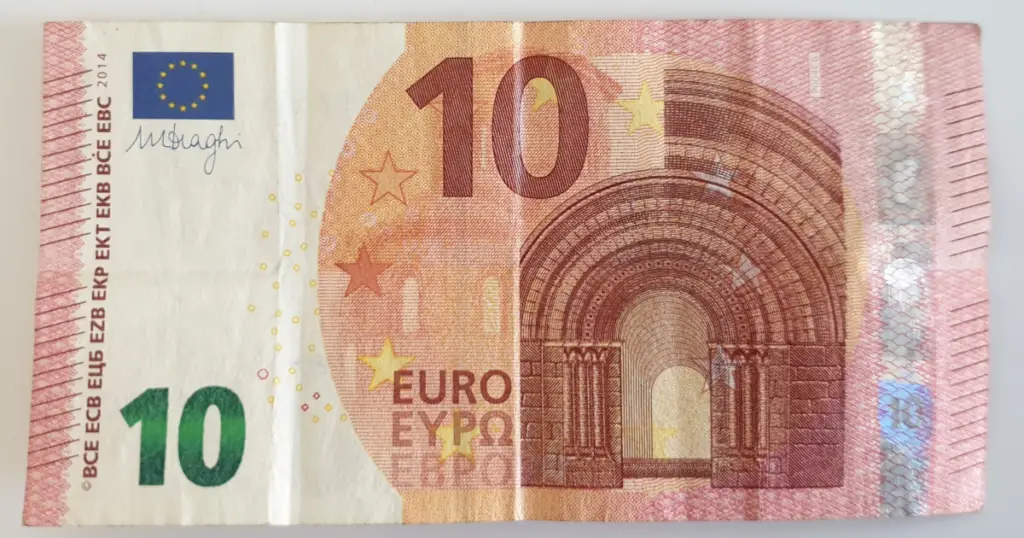 Undo the last fold. The banknote is now provided with an auxiliary fold in the middle.
yyyy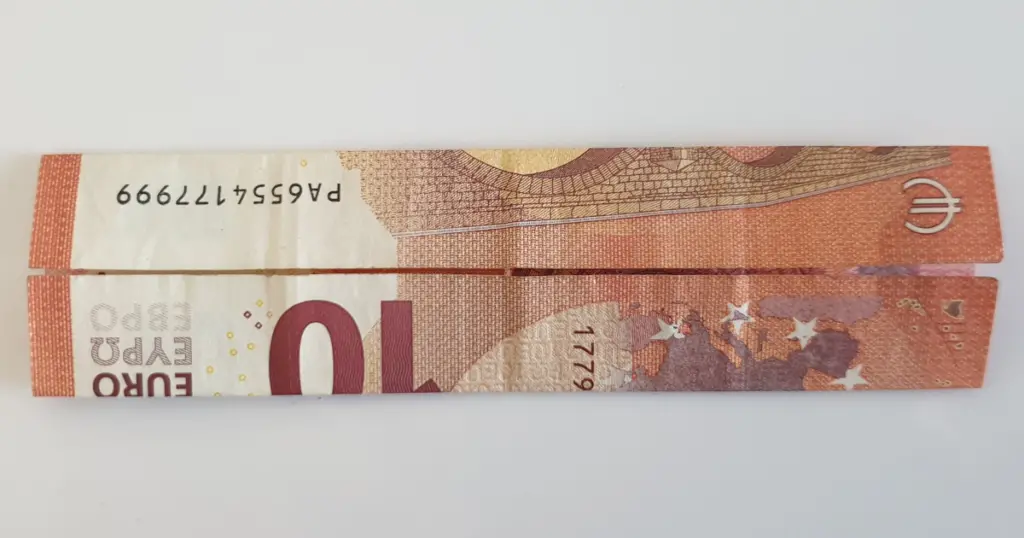 Now fold both the front and the back edge towards the newly folded auxiliary fold.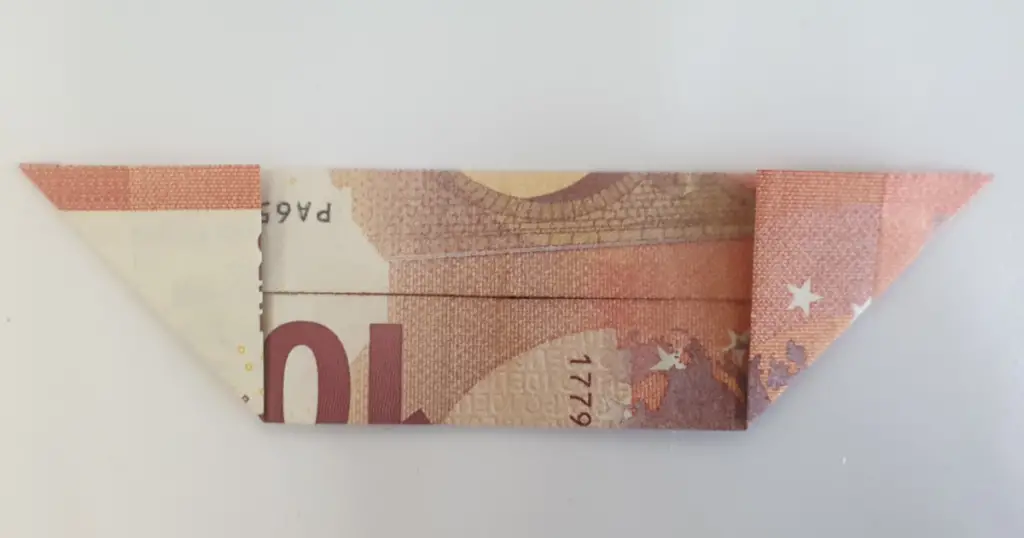 Now fold the two front corners onto the back edge so that the right and left edges come to rest on the back edge.
Undo the last fold.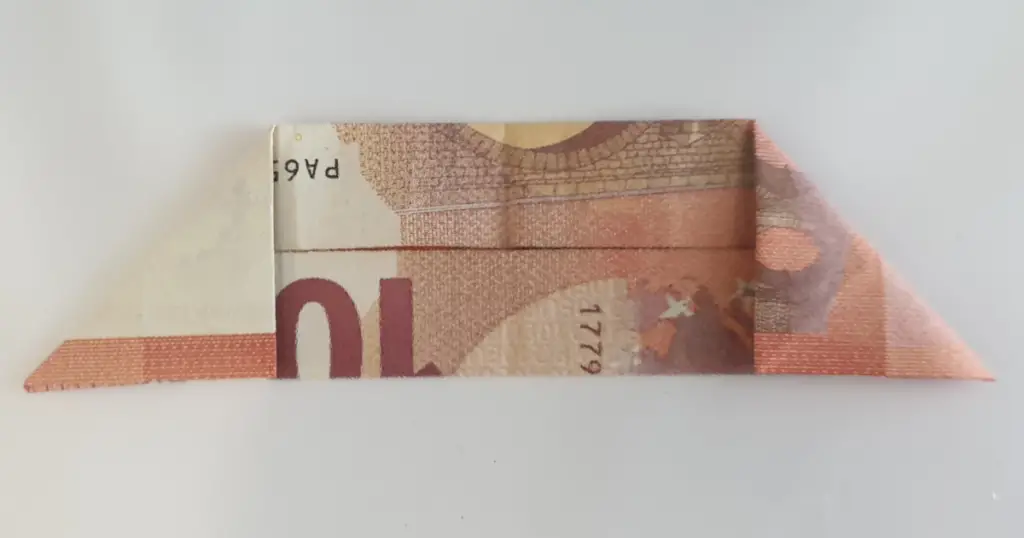 As in the penultimate font, fold the two back corners towards the front edge.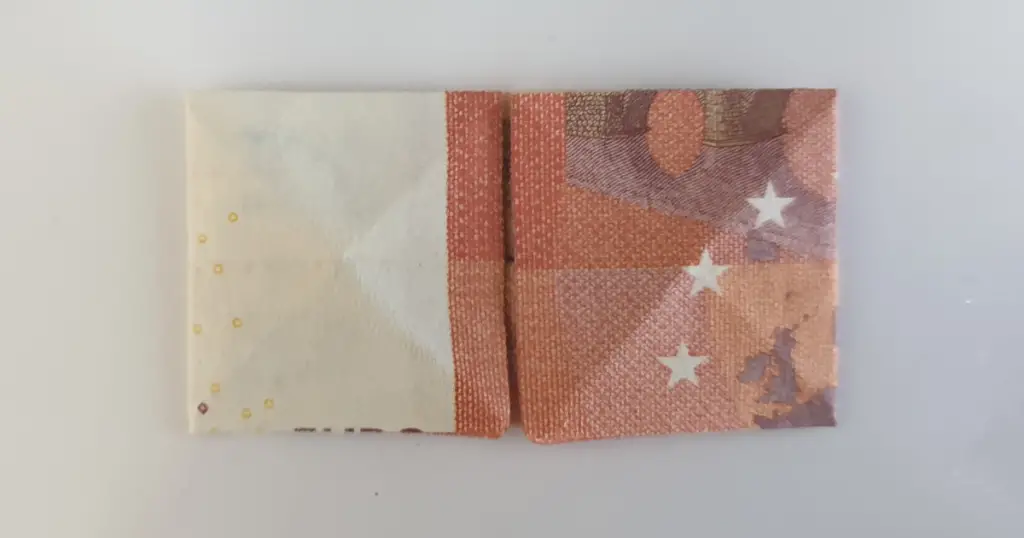 Undo the two folds of the corners. Then fold the two sides towards the middle so that two crosses are formed.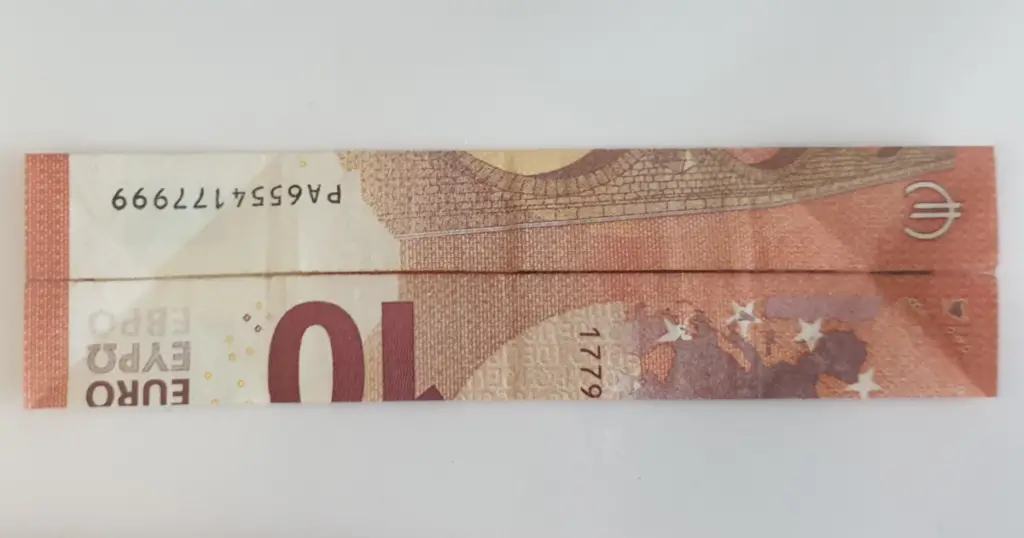 Unfold the bill object again.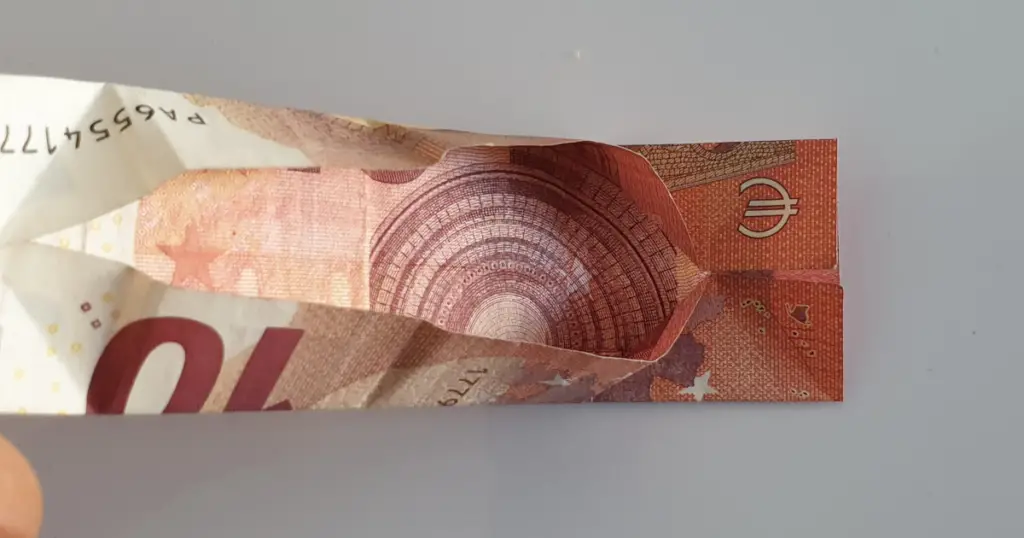 Now open the bill object in the middle. Make sure that it only opens up to the middle of the folded cross.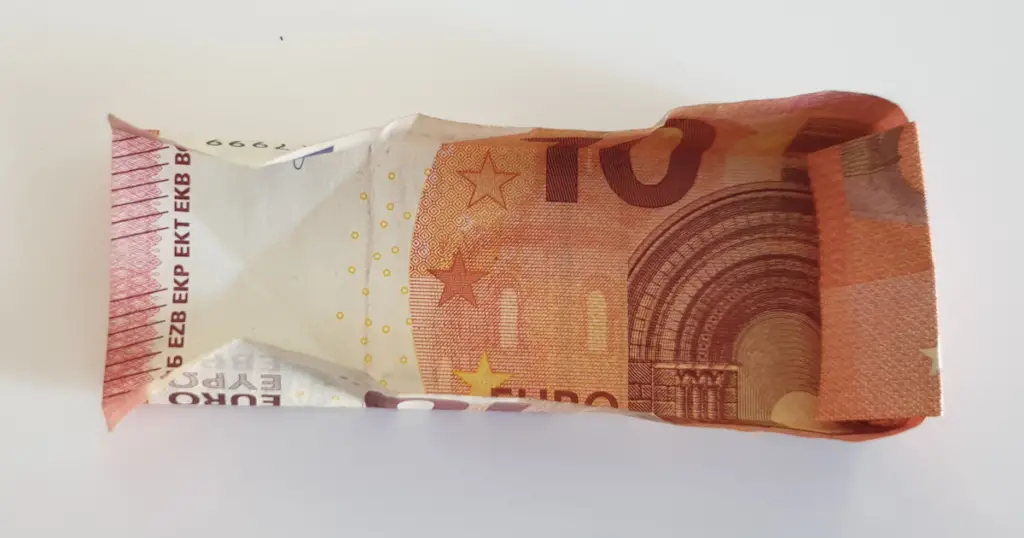 In this step, fold the right edge inwards.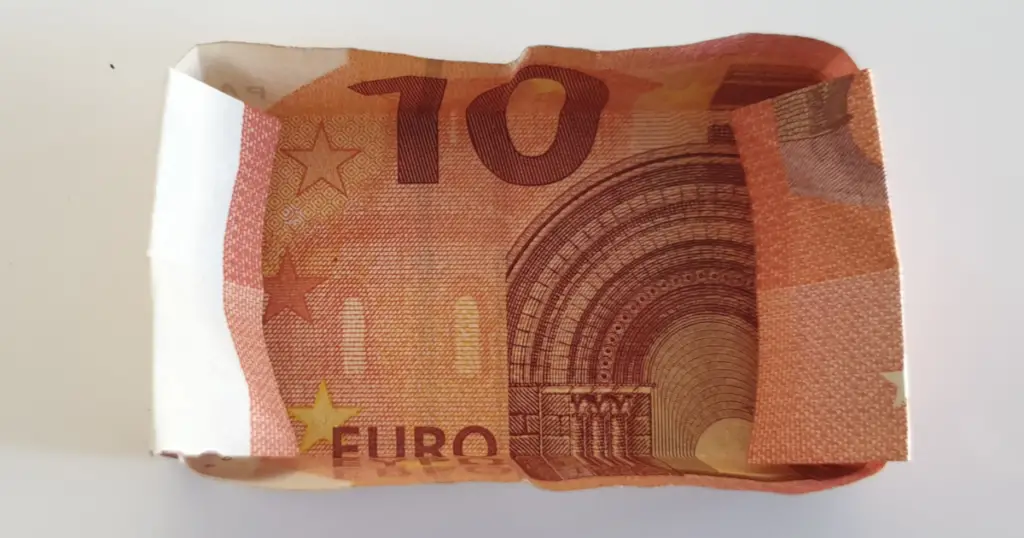 Repeat this step with the left side! To do this, hold the left side flat and then fold into the middle of the money box.
The simple banknote box, which is folded out of a banknote, is finished.
Now repeat all these steps with the € 20 note and you will receive a money box that is a little larger than the € 10 box.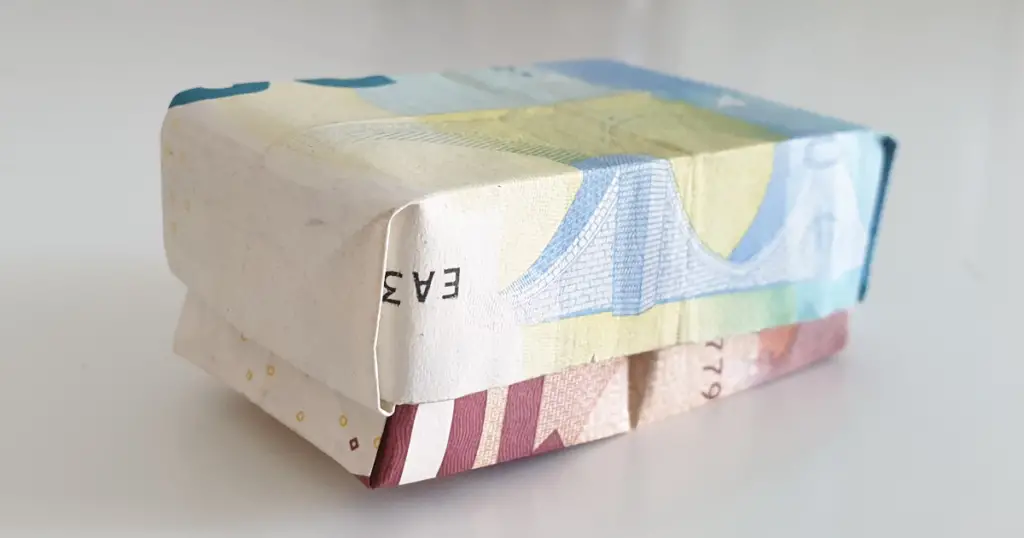 This is what the finished money box looks like when the lid is put on the money box.

Have fun crafting and folding with banknotes!
Sorry that you did not find this post helpful!
Help us improve it!
Tell us what we can do better!